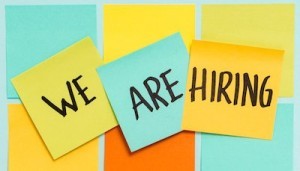 Physiotherapy Job Vacancy – Chartered Physiotherapist
Physio Tullamore, Tullamore, County Offaly
To apply email your cover letter and CV to edgewater.physio@gmail.com
About this job:
Physio Tullamore are looking for a Chartered Physiotherapist to join our team. There are full and part time positions available. If you are a highly motivated Chartered Physiotherapist with an emphasis on quality of care and patient outcomes, then you may be exactly what we are looking for. We are offering career progressions and pathways along with mentor programmes.
Primary responsibilities for this role:
– To perform at the highest and most professional levels at all times
– To maintain Physio Tullamore clinical standards at all times
– To administer high quality physiotherapy treatment to maximise the patient outcome
– To ensure that you keep adequate notes of all patients that you treat and of all patient cases that you are involved in
– To refer patients to colleagues and/or external consultants when necessary
– To ensure that your professional insurance and accreditations are kept up to date and renewed
– To attend internal training and mentor sessions
Qualifications and Experience:
– Registered with the ISCP or ARTI
– Physiotherapy / Athletic Therapy Honours Degree Holder
– Experience with Musculoskelal Caseload & Sports related experience
– Relevant postgraduate training would be beneficial
– Previous private practice experience desirable
Required education:
– Bachelor's Degree
Required licence or certification:
– Membership of the Irish Society of Physiotherapists (MISCP) or Athletic Therapy Ireland (ARTI)
– Driving Licence
To apply email your cover letter and CV to edgewater.physio@gmail.com