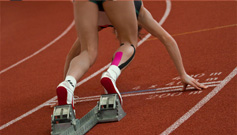 Here at Edgewater Physiotherapy Clinic Tullamore, we have launched a new website (2014), in order to freshen our online presence and to give our business a well-deserved boost. The new sleeker design is not only easier on the eye, but also easier to navigate for our ever growing client base. At Edgewater Physiotherapy Clinic, we have a sterling reputation, which is backed up by endless positive reviews from our satisfied customers. Now, we have a new website that matches our excellent reputation.
Our new website has 5 options. The homepage includes a menu displaying what Edgewater Physiotherapy Clinic is about. It also displays the treatments we provide i.e. manipulation, mobilisation and massage, Pilates, orthotics, electrotherapy, dry needling and acupuncture, strength and conditioning programs to name a few.
The Edgewater Physiotherapy Clinic website also has a menu showing the conditions we treat including; back pain, whiplash, sports injuries, sprains and strains, nerve pain, foot pain, osteoarthritis, surgery rehabilitation, tendon pain, musculoskeletal pain and muscle pain.
The majority of our patients are struggling with day to day aches and pains, recovering from surgery or looking to relieve symptoms that have plagued the patient for years. We take pride in helping patients return to the normal activities of active daily living and this is what we specialise in. We are recognised by all major insurers, health care cash plans, solicitors and case managers.
The reputation at Edgewater Physiotherapy Clinic sees us regularly treat people from around the country. Below are some of the teams and clubs we treat:
Westmeath Gaelic Senior Football Team
Eskir Hills, Tullamore & New Forest Golf Clubs
Irish Athletics
Tullamore Rugby Club
For our new website design we decided to use the services of FCDM, who have an experienced team of web designers, with and exceptional eye for design.
Contact Edgewater Physiotherapy Clinic for a consultation today!